Top quality plants, trees, and landscaping products at unbeatable prices.
Luis' Nursery is a family-owned and -operated nursery where homeowners and landscapers can come together to find top quality plants, trees, specialty items, and landscaping products. We have been in operation for over 20 years, adding new products to our growing inventory. We carry a wide selection of plants, trees, and shrubs as well as imported goods that are sure to enhance your next residential or commercial landscaping project.
At Luis' Nursery, our number one priority is to provide you with excellent customer service. Give us a call or stop by today!
Luis' Nursery offers…
annuals and perennials
trees, shrubs, and palms
bedding and ground covers
vegetables and fruit trees
decorative garden items
pottery, fountains, and sculptures
top soil, bark, humus, and mulch
soil conditioners and fertilizers
weed control and pesticides
Hours of Operation
Monday – Saturday
7:30 a.m. to 5:00 p.m.
Sunday
9:00 a.m. to 3:00 p.m.
Questions or comments?
(559) 747-5015
Seasonal annuals, perennials, and hybrids
Birds of Paradise, Begonias, Roses, Camellias, Geraniums and more…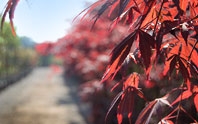 Trees, shrubs, palms, and fruit-bearing

Crepe Myrtles, Chines Maples, Queen Palms, Citrus and more…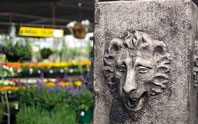 Pottery, fountains, and decorative sculptures
A wide variety of imported fountains, pottery, and metal sculptures…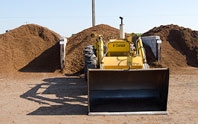 Top soil, forest humus, nitro mulch, and bark
Choose from a variety of soils, humus, and bark. We deliver too!
Luis' Nursery always has a great selection of plants and trees. I have been shopping there for 8 years and the customer service is excellent. They are definitely the best in town. – Customer, Visalia