Visit Luis' Nursery today and check out our wide variety of flowers, ground covers, shrubs and trees. We have a large selection of imported pots, fountains, metal sculptures, and decorative items sure to spruce up any garden. We carry Top Soil, Walk on Bark, Pebble Bark, Jumbo Bark, Humus and Nitro Mulch.
We also carry a wide selection of soil conditioners, fertilizers, weed controls and pesticides to keep your garden looking great. Choose from brand-name products such as Kellogg's Gromulch, Kellogg's Amend, Kellogg's Potting Soil, Kellogg's Topper, Green All Booster, Green All Firmulch, E.B. Stone Planting Compost, E.B. Stone Azalea, Camellia, Gardenia Mix and more!
Our experienced staff can get you going with what you need right away. View samples of our inventory below and stop by to see what we have to offer! Our friendly staff is ready to assist you with your gardening and landscaping needs.
NEW! We have now expanded our drought tolerant section, giving you the best selection that requires very little water once established.
Seasonal annuals, perennials, and hybrids
Birds of Paradise, Begonias, Roses, Camellias, Geraniums and more…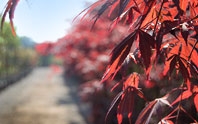 Trees, shrubs, palms, and fruit-bearing

Crape Myrtles, Chines Maples, Queen Palms, Citrus and more…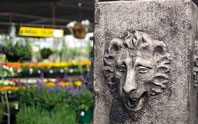 Pottery, fountains, and decorative sculptures
A wide variety of imported fountains, pottery, and metal sculptures…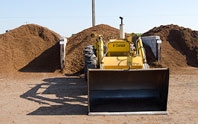 Top soil, forest humus, nitro mulch, and bark
Choose from a variety of soils, humus, and bark. We deliver too!
*Prices subject to change without notice.
**There is a 15 day return or exchange limit on all plants. Plants must be returned in the same condition as the time of sale. No dead or diseased plants plants will be replaced unless prior arrangements have been made with management. In place of cash refunds Luis' Nursery credit will be given.